Growing up, the "Heroes" were found in books and movies, Heroes who helped the Greeks through philosophy and the arts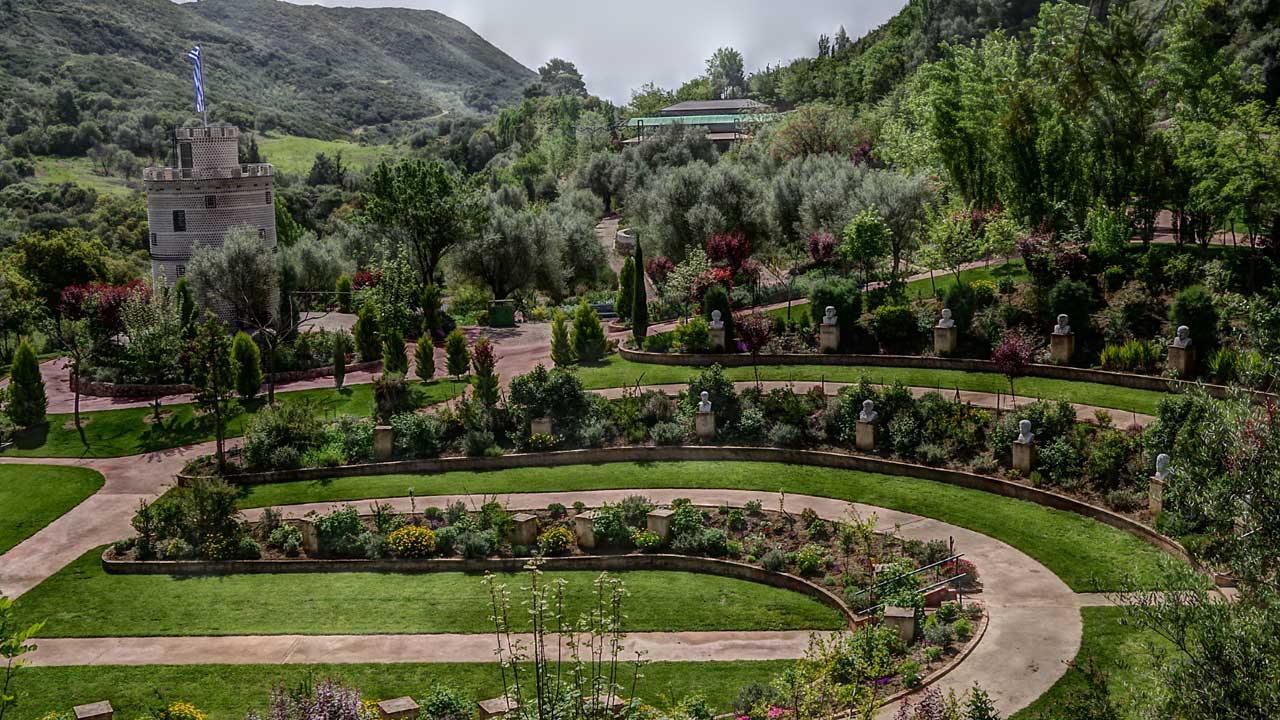 Another surprise feature in the Zelios Γη Garden is the statue theater which you come upon after leaving the Glass Tower. An outdoor theater, with an elongated, semi-circular auditorium, is surrounded by various colorful and scented ornamental plants. There are 24 marble statue busts of various Greek philosophers, mythological figures and artists of theatre and film.
During the summer, stargazing events take place here, giving visitors a unique opportunity to enjoy the arts amidst the beauty and scents of the Garden.