A theme garden inspired by ancient Greek philosophy and religion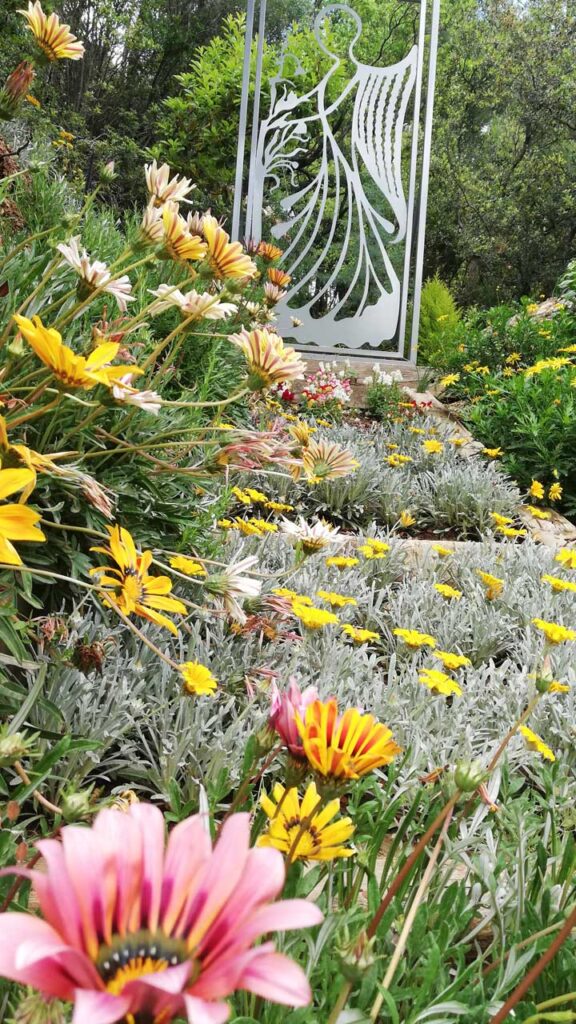 The only goal of every person is to find his personal paradise. In order for someone to enter paradise, however, it is a condition that he has as a conscious purpose to be morally excellent with voluntary management of his passions.
An issue that was extensively dealt with by the ancient Greek philosophers Plato, Socrates and Aristotle.
They referred to the acquired ability to choose and seek virtues in our souls.
The famous 34-page, secret codex of Plato (Codex Clarkianus XI - Clarkian Codex or Plato of Clark) describes a Byzantine garden of the eastern Mediterranean and the characteristics of its plants are related to the virtues of the human soul.
The secret code of Plato is the oldest surviving work of Plato as it was copied and commented on by order of the scientific theologian and archbishop of Caesarea Aretha in 895 AD. and was kept in the monastery of St. John the Theologian on Patmos, from where it was stolen in October 1801 by the traveler Edward D. Clarke and sold by him to the Bodleian Library. University of Oxford, where it is located to this day. This copy on parchment is a famous sample of Greek calligraphy.
Based on this text, they created in the Holy Theological School of Halki, a few years ago, the path of virtues. A route, composed of 14 plants, turning the entrance of the School, as they say, into a street of contemplation and contemplation, introducing the visitor to the meaning that the space itself emits. Each plant symbolizes a specific virtue, plants that the visitor can get to know in the Garden of Angels in the Botanical Garden "Jealous Earth", to be informed about their symbolism with the virtues and why not? to be motivated to be led, through symbolism and the senses, to his personal psychic paradise. It is an approach to spirituality through the plant world and the senses.
In the Garden of Angels you will find:
Moroccan cypress, Lebanese cedar and Aleppo pine, trees that symbolize the virtue of temperance,
Citrus, the fruit tree that produces the edible fruits, the citrus whose pale color symbolizes the paleness of wisdom,
Royal date palm (phoenix), palm-like, fruiting plant, which is slow to bear fruit, symbolizing the virtue of justice,
Lilies, which symbolize landlessness, one of the basic virtues of monasticism,
Jordan fig, symbolizing the ability to contain anger, that is, the virtue of meekness,
Vine, symbolizing calm,
Pomegranate, symbolizing courage,
Peach, symbolizing humility,
Liquid (styrax), which symbolizes prayer,
Smilangi (bear bear), which symbolizes knowledge,